Packages of Hope, Inc. provides needed supplies such as clothes, over the counter medicines, shoes, bedding, school supplies, playgrounds and toys, to children living in orphanages in desperate conditions.
Donation Needed for Medical Care
We need your help to provide needed medical care for children living in orphanages throughout China. Often times the care is needed immediately, not allowing us time for fundraise for the expense. Please help us build our Medical Fund so the funds are available for ongoing care as well as those unexpected emergencies. Thanks so much for your help and support!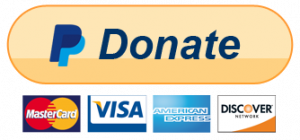 Recent Projects
2022 Accomplishments
Thanks to the families with children adopted from the Bengbu Social Welfare Institute in China, Packages of Hope was able to host a New Year party for the children in the orphanage, complete with a trip to the movies and buffet dinner. New winter coats and clothing were also provided.